South Pasadena's streets are lined with numerous species of native California trees. These include redwood, sequoia, ash, walnut, and sycamore. Some non-native trees, such as sweetgum, are also seen. Because there are very few stucco-clad Spanish Colonial houses and virtually no palm trees in some parts of the city, South Pasadena is a popular stand-in for Midwestern and Northeastern towns in motion picture and television productions. South Pasadena sits less than 10 miles (16 km) from Downtown Los Angeles; substantial numbers of residents work either in Bunker Hill or as professors and staff at the University of Southern California.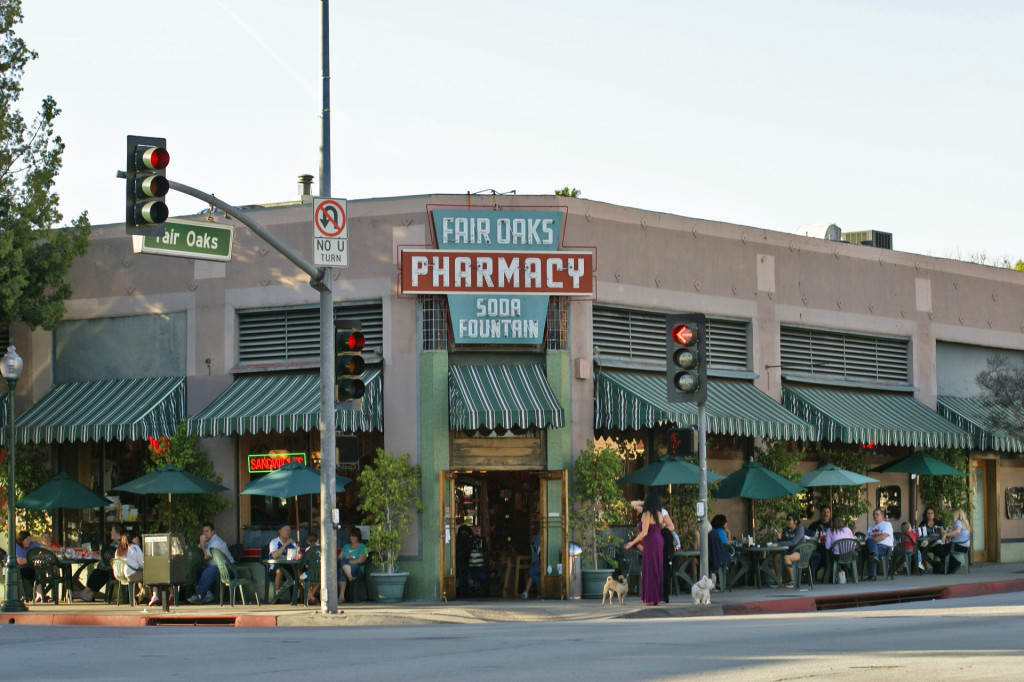 "Mom and Pop" merchants populate the business district, and the Mission West area is a part of the original U.S. Route 66. Of historical relevance is The Fair Oaks Pharmacy and Soda Fountain; also the Rialto Theater in downtown South Pasadena is a unique blend of Spanish Baroque and Egyptian stylings and was built in 1925. It is one of the last remaining single screen cinemas in the country. The Rialto was added to the National Register of Historic Places in 1978, having narrowly missedbeing torn down that year. It went out of business on August 19, 2007 because of low profits. It has been featured in many films and commercials, most notably Robert Altman's The Player and more recently in Scream 2.
The Farmer's Market has become a tradition in the historic Mission-West District of South Pasadena on every Thursday from 4pm to 8pm. On the first Saturday of December every year, South Pasadena Booster Club hosts an annual 5K/10K run around South Pasadena known as the "Tiger Run". Racers from kindergarten to age 80 are invited to participate, including a wheelchair event. The 5K is run on flat sidewalks and roads around town, but the 10K (6.2 miles) includes some difficult hills. There is also a 300 meter children's run for kids 10 and under.