Venice is a residential, commercial and recreational beachfront neighborhood in the Westside of the city of Los Angeles, California. In general its residents, 64.2% of them white, are affluent and highly educated, with a low number of people living in each household. Most Venice residents are renters rather than home owners.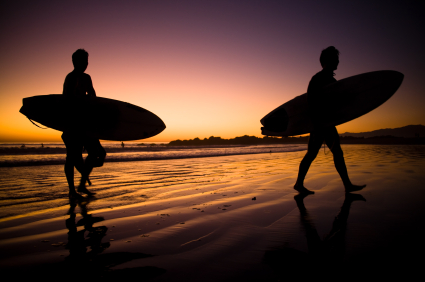 Venice began in 1905 as a seaside resort town and was a separate city until 1926, when it consolidated with Los Angeles. In 1925 oil was discovered, and the wells kept pumping until the 1970s. The community was neglected until the 1950s, when it was known for its slums, but at the same time, artists of the Beat Generation lived in the neighborhood.
Today, Venice is known for its canals, beaches and circus-like Ocean Front Walk, a two-and-a-half-mile pedestrian-only promenade that features performers, fortune-tellers, artists, and vendors.