Apex Apartments

Concerto Lofts

Elleven South Lofts

Evo Lofts

Flower Street LoftsFor Sale | For Rent
Grand LoftsFor Sale | For Rent

Luma South Lofts

Market Lofts

Ritz-Carlton Residences

Sky Lofts
In recent years, the South Park district of downtown Los Angeles has seen many dramatic changes for the better. The district covers 25 square blocks, bounded by the 110 and 10 Freeways, and Main and 8th streets. It's filled with a rich mix of entertainment options that have made the area a mecca for people from all over Los Angeles. New residential spaces and new businesses have solidified the neighborhood as one of the best places to live, work, and play in Los Angeles.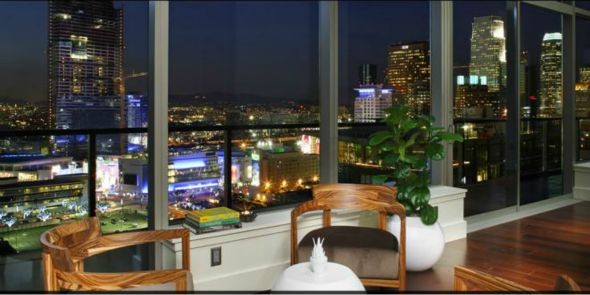 The opening of the Staples Center in 1999 opened the floodgates for a rapid transformation of the area. Luxury condominiums with ground-floor retail began construction shortly afterwards. The district's proximity to the University of Southern California and the Blue Line light rail has attracted young professionals looking for a great quality of life to go with an easy commute.
The light industry and storefronts that once formed the commercial base of the South Park area have been replaced by corporate headquarters, including those of AEG Group and Herbalife. Dance halls have given way to L.A. Live, which houses theaters, concert halls, and upscale clubs. The changes aren't just cosmetic; they're structural, giving South Park great long-term prospects for growth and prosperity.