ELEVEN SOUTH LOFTS
1111 S Grand Ave.
Los Angeles, CA 90015
Year Built: 2006
Unit Count: 176
Elleven South Lofts is the first new residential high-rise built in Downtown Los Angeles in 20 years. Elleven Lofts is located in South Park area of Downtown Los Angeles.
Each unit is styled as a "soft loft" with a bedroom area and closet. Each of these Downtown Los Angeles Loft units has parking, bamboo floors, stainless steel appliances, laundry room and spectacular views.
Elleven Lofts is the first green residential building in Downtown Los Angeles. The developer South Group's goal is to create a building that uses less energy, less natural resources and is environmentally responsible.
For more information, call 888-838-2177 or email info@lalofts.me
We assist clients in helping them buy and sell  in addition to leasing their condo and loft units . Please contact us for all your real estate needs.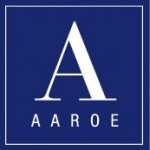 David, Ramiro & Erica
LA Loft & Condo Specialists
Call 888-838-2177
info@lalofts.me