LALofts.me welcomes you to the most comprehensive loft real estate web site in Downtown Los Angeles! If you're interested in lofts or urban style living, you've found your website www.lalofts.me!
Avoid mistakes often made when buying or selling a property. Come to us first to save time, money, and stress. We have the ability to access all of the finest lofts available for sale right now from our state-of-the-art database.
LALofts.me is recognized as a top producing real estate firm in the industry. Known for our encyclopedic knowledge of the Loft market, our ability to locate, effectively negotiate, and understand value has been a unique benefit for our clients.
We are the consummate advocates for our buyers and sellers, keeping their objectives, wants, needs and desires in focus so that we can consistently deliver to their satisfaction.
Please call us, without any obligation, and we will discuss how we will find and negotiate your dream loft at 888-838-2177, or email us at info@lalofts.me
If you are seriously considering selling or leasing your LA condo or loft and would like a private consultation, please contact me at 888-838-2177 or info@lalofts.me
We assist clients in helping them buy and sell  in addition to leasing their condo and loft units . Please contact us for all your real estate needs.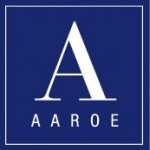 David, Ramiro & Erica
LA Loft & Condo Specialists
Call 888-838-2177
info@lalofts.me