Downtown LA Live  Work Lofts offer dual-purpose space
Downtown Los Angeles Live / Work lofts serve a myriad of different purposes. Examples of Live/Work lofts in Downtown Los Angeles are production offices, recording studios, art galleries, photo studios, showrooms, design studios, and much more. Now that lofts have quickly become a trendy way to work and live, the options and locations in Downtown Los Angeles have grown.
With more and more people working at home at least part of the week, it's perhaps not surprising that Loft developers around the country are beginning to promote live-work units as part of their mix of offerings. Though the concept harks back to days when the corner grocer lived in rooms above the store, the design usually owes more to the artist's loft that has proliferated over the past few decades in renovated commercial buildings found in resurrected downtowns.
Live/Work Lofts target professionals and entrepreneurs. Live/work Lofts for business, unlike home offices, are completely tax-deductible. In a normal home office situation, only a portion of your space can be written off as a business expense. With Live Work Lofts, you can write off the whole space, potentially saving you thousands annually.
For more information, call 888-838-2177 or email info@lalofts.me
We assist clients in helping them buy and sell  in addition to leasing their condo and loft units . Please contact us for all your real estate needs.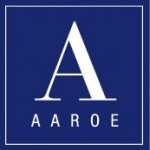 David, Ramiro & Erica
LA Loft & Condo Specialists
Call 888-838-2177
info@lalofts.me