Lalofts.me is the ultimate connection to loft living in Los Angeles. By creating a website devoted exclusively to loft and urban residential dwelling, David Hernandez, Ramiro and Erica Rivas, the principals of lalofts.me, and members of John Aaroe Group have created a community of loft owners, buyers and sellers. This site covers all aspects of buying, selling lofts, and offers you, the opportunity to browse and learn, and communicate directly with a loft expert about virtually any aspect of owning, buying or selling a LA Loft.
Lalofts.me is designed to make your loft search as easy and enjoyable as possible. Sign in as a VIP member and receive new LA Lofts listings to your e-mail as soon as they come on the market. You will also receive access to private property data, as well as the ability to compare lofts and see how they are priced.
I invite you to browse thousands of LA Lofts for sale or lease complete with virtual tours and picture slide shows. Lalofts.me is designed to give you a feel for LA and the amazing lifestyle our city has to offer.
For more information, call 888-838-2177 or email info@lalofts.me
We assist clients in helping them buy and sell in addition to leasing their condo and loft units . Please contact us for all your real estate needs.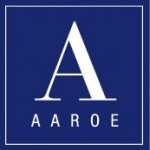 David, Ramiro & Erica
LA Loft & Condo Specialists
Call 888-838-2177
info@lalofts.me