Evo Lofts | Luxury Lofts in Downtown Los Angeles  | 4 Units For Sale
Evo is an impeccably modern residence rising 24 stories above Downtown LA. Its 311 couture condominiums are meticulously designed with some of the most advanced architecture in the city. The spacious interiors are adorned with luxurious finishes & details. Towering views of the city & skyline fill the floor-to-ceiling windows. Below is the South neighborhood, LA's 1st sustainably-built high-rise community, full of street-level retail, shared plazas, beautiful green spaces, pool decks & terraces.
Listing Office: The Mark Company, Inc.
2 beds/2.5 baths
2346 Sq. Ft.
$1,500,000
2 beds/2.5 baths
2239 Sq. Ft.
$1,675,000
2 beds/2.5 baths
2184 Sq. Ft.
$1,675,000
3 beds/3.5 baths
3973 Sq. Ft.
$3,725,000
For more information, call 888-838-2177 or email info@lalofts.me
We assist clients in helping them buy and sell  in addition to leasing their condo and loft units . Please contact us for all your real estate needs.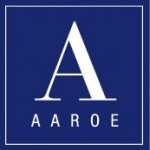 David, Ramiro & Erica
LA Loft & Condo Specialists
Call 888-838-2177
info@lalofts.me